These are ordinary electrical centers... Or are they? Somebody painted them as blocks of flats. I love this idea! They are now much more beautiful.

EDIT 26.3.08; Mother of this idea is Aiju Salminen.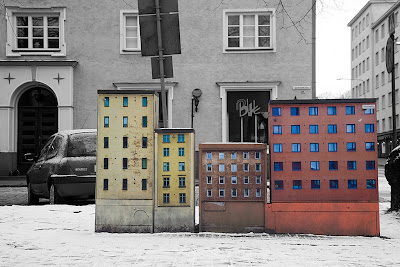 Kotkan keskustassa on ikävähkö sähkökaappirypäs. Joku on keksinyt mielestäni erinomaisen oivan ajatuksen maalatessaan ne muistuttamaan kerrostaloja. Katutaidetta parhaimmillaan!

EDIT 26.3.08; Idean äiti on saamani tiedon mukaan Aiju Salminen.