We have - at the present you can say - traditional christmas decorations around town. They are called "himmeli" in finnish (=straw mobile). Normaly they are smaller and made of straw. Traditional straw mobile doesn´t have lights. These street straw mobiles are made of plastic pipe and they are huge!

More about straw mobiles: santaclaus.fi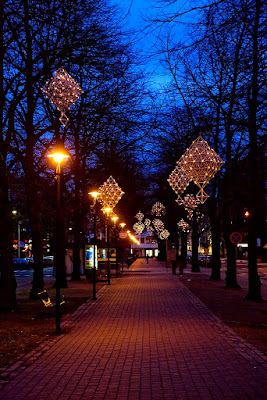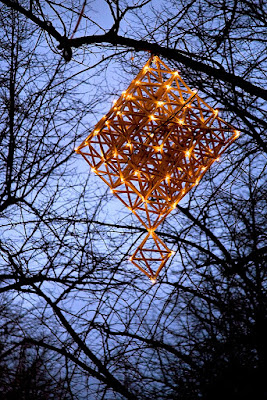 Nykyisin jo perinteinen kotkalainen joulukoriste, joka roikkuu puiston ja pääväylien puissa läpi vuoden: muoviputkesta tehty jättiläismäinen "olki"himmeli. Valoja näissä ei ole kuin talvisaikaan. Ronskista materiaalistaan huolimatta kaunis joulukoriste, parhaimmillaan toki luonnossa nähtynä.