I asked, what Kotka is know of. Here are results:


Meripäivät (= "Seadays" our yearly 4-day carneval at the end of July, beer, useles things and fun... Allright: arts, happenings, ships too. At 90´s Meripäivät were one of the Finlands popular carnevals) 69%
sea 38%
introverted 15%
good people, parks and good city (all got) 7%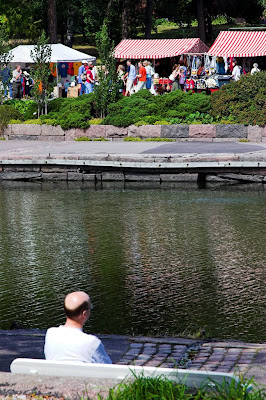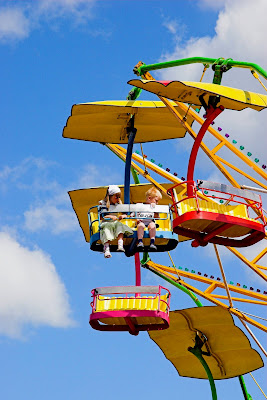 Kotka brandin myötä laitoin pystyyn kyselyn siitä, mistä Kotka oikein tunnetaan. Vastausvaihtoehdot saivat seuraavasti ääniä:
Kotka tunnetaan parhaiten...
... merestä. 5 (38%)
... ystävällisistä ihmisistä. 1 (7%)
... hyvämaineisena kaupunkina. 1 (7%)
... puistoistaan. 1 (7%)
... Meripäivistä. 9 (69%)
... nähtävyyksistään. 0 (0%)
... sisäänpäinlämpeävyydestä. 2 (15%)
... huonomaineisena kaupunkina. 0 (0%)
... Ai mikä Kotka? 0 (0%)
Ääniä: 13
Top 3 siis Meripäivät, meri ja sisäänpäinlämpeäväisyys. Kunnon kolmikko :-D Olen kyllä samaa mieltä, vaikka olen kotkalainen.
Lisäksi kommenttilootassa mainittiin seuraavat tunnetut "nähtävyydet" :-D:
merikaupunki
Vellamo
Kotkan Ruusu
satama
ja minusta tärkein :-D Mari!
Olen usein ihmetellyt, mikseivät paikalliset yrittäjät käytä merta ja meriaiheita enempää hyväkseen luodessaan kaupoilleen ja yrityksilleen imagoa. Meri ei liikaa näy edes kesällä Keskuskadun varrella olevien kauppojen ikkunoissa (vertauskohtina minulla on mm. Hanko, Loviisa, Tammisaari, jotka ottavat irti sijainnistaan mielestäni paljon enemmän). Ryhdistäytykää kotkalaisyrittäjät!